Search Your Domain Name
Domain Names Provide A Clean, User-Friendly And Convenient Option To Access Your Website. A Simple Descriptive Domain Name Is Easy To Remember And Looks Great On A Business Card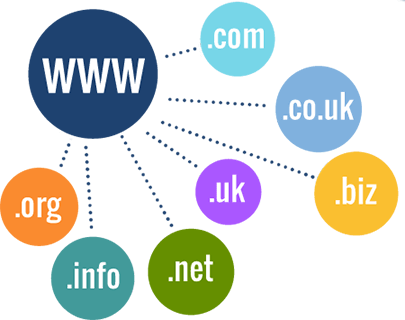 Register Your Domain Name Today!
Steps To Get Your Business Online
CHOOSE A DOMAIN NAME
Choose from a wide range of domain extensions (for eg., .com, .in, .net, etc) which match your business name, goal, idea.
BUILD YOUR WEBSITE
Having a website gives your business an identity. You can start with a simple, one-page website and scale it as your business grows.
SETUP YOUR PROFESSIONAL EMAIL
Creating a branded email address is an effective way to help your business look professional and legitimate to prospective customers.
Domain Price List
Register New Domain - Transfer & Renew Existing Domains At HostJewel
| Domain | 1 year | 2 years | Renew | Transfer |
| --- | --- | --- | --- | --- |
| | | | | |
| .com | $11.99 | $23.98 | $13.99 | $11.99 |
| .net | $13.99 | $27.98 | $13.99 | $13.99 |
| .org | $13.98 | $27.96 | $17.98 | $13.98 |
| .biz | $13.88 | $27.76 | $16.99 | $13.88 |
| .info | $12.99 | $25.98 | $12.99 | $12.99 |
| .us | $9.62 | $19.24 | $18.62 | $9.62 |
| .eu | $12.89 | $25.78 | $12.89 | $12.89 |
| .cloud | $13.98 | $27.96 | $13.98 | $13.98 |
| .tv | $39.99 | $79.98 | $42.99 | $39.99 |